Our staff is highly skilled, uniquely trained and aims to provide energetic and fun-loving service to each patient! Our staff consists of team members with specialized training and multiple certifications, and each one of our team members has years of experience in treating patients with the highest level of care. We strive to stay abreast of the very latest in technology and advances by regularly attending continuing education courses and seminars.
---
Stef
Clinical Assistant & Treatment Coordinator
Hi, I'm Stef! I have been a Certified Expanded Function Dental Assistant now for 15 years. Instead of starting with a general dental practice, I jumped right into orthodontics and haven't looked back! Prior to being an orthodontic assistant, I was a Secondary English/Theatre teacher. I love working with kids of all ages and adults, too! Orthodontics allows me to still work closely with the public, stretches my brain, and lets me teach patients about what we're doing and why. We have an amazing doctor and team--we have mutual respect for what each other does and have a LOT of fun doing it!
I grew up in Northern Wyoming, graduated from the University of Wyoming, lived in Washington, Texas, South Dakota, and came to Denver 10 years ago. I have an amazing husband, a beautiful daughter, and two adorable doggos! I am a voracious reader and sing in a local choir, Voices West.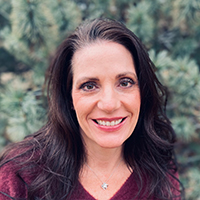 Teggin
Clinical Assistant & Treatment Coordinator
I'm Teggin, and I have been with Carter Orthodontics for 20 years and in the dental field for 25 years. After working as a general dental assistant for a year, I realized that going into orthodontics would allow me to use my hands more creatively. I also build many of our patients' appliances in our on-site lab. I love watching our patients' smiles transform. I believe strongly in the confidence that we give our patients--it can make a profound difference in their lives! I believe our doctor and team are the BEST team out there. We love and respect each other, we laugh (A LOT), and we support each other. Having fun together is a daily occurance and it shows in how we perform our skills and in the relationships we build with our patients and their families.
I'm a native to Colorado and feel blessed every day to have the beautiful Rocky Mountains as my backdrop. I recently married my soulmate and have four children (2 biological & 2 bonus), and though our last names don't match, our hearts do! We also have 2 dogs, 1 cat, 1 ball python, 1 bearded dragon and 1 goldfish. I love to run and challenge myself with distance/endurance running and love to paint--you can see my work many times on our windows in the bay! I enjoy doing plumbing side jobs on the weekends with my husband and go to lots of our children's volleyball and basketball games.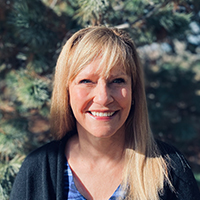 Deb
Financial Coordinator
I am excited to be on the team at Carter Orthodontics, where everyone has a reputation for excellence, fun, and friendliness. Orthodontics can really change a person's life for the better, whether it's to alleviate chronic pain or improve self-confidence. I'm proud to be a small part of the process. I am responsible for personalizing payment plans that work for our patients and their families. I come from a family that always placed an emphasis on oral health, so this field was a natural fit!
I am married to the love of my life and have five adult kids and four grandkids. I enjoy spending time with my family, party and event planning, and have recently rediscovered my love of cooking. I exercise my creativity through crafting and sewing, and love making people laugh!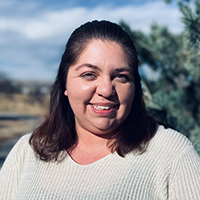 Kalee
Scheduling Coordinator
While I am new to this field, I am excited for this learning opportunity! I think my experience in customer service will come in handy when interacting with our patients and making sure they have a memorable time in our office, whether I'm scheduling appointments or welcoming people with a warm smile. I love meeting new people and always look forward to seeing their smiles after they have finished treatment!
I am a Colorado native and married to my high school sweetheart! I have two children and three fur babies. I love spending time cooking for my family and enjoy a good movie or book at the end of the day. I have a bit of a secret penchant for racecar driving and checkered flags. Our family also fosters dogs in need and volunteers at the Creutzfeldt-Jakob Disease (CJD) Foundation—an organization very close to our hearts!